EXPERIENCE MATTERS!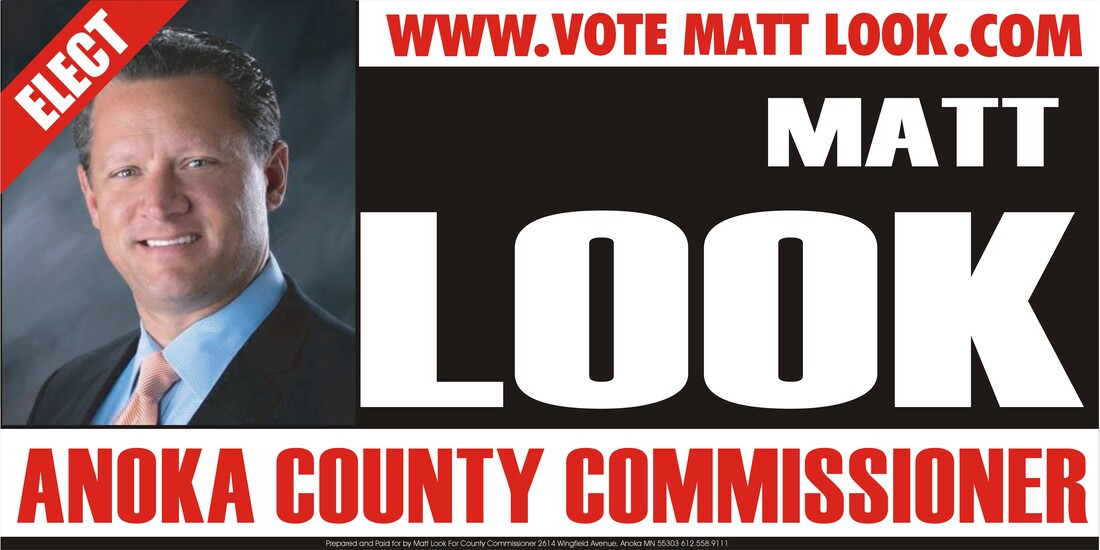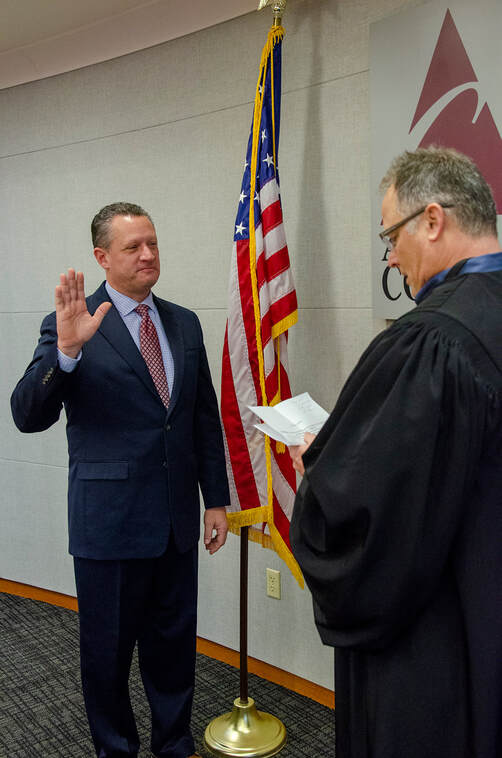 ****BREAKING NEWS*****

My opponent has chosen to unofficially withdraw from the race.
His name will continue to be on the ballot in November.
​
I continue to ask for your support as we are campaigning until November 8th.
With your support, I can continue the work that I am doing at the county: finishing up Highway 10 construction, lobbying for highway 65 dollars to grade separate and remove dangerous intersections, finish highway 47 BNSF overpass at the fairgrounds, all while keeping taxes low and controlling spending.
Thank you for your past support and I humbly ask you for your continued support on November 8th.





With the recent legislative session, Anoka County was awarded 31 Million dollars for the final dollars in on US Federal Highway 10. We are now fully funded! Phase 2 (7th Avenue through to Thurston blvd, all lights removed and bridges replaced) begins in 2022, ending in 2024. and Phase 3 (Sunfish and Ramsey blvd lights removed and grade separated) begins 2024 and ends in 2026. EVERYTHING FIXED BY '26!
After 16 years of working on what some considered a MEGA project, we have been successful in securing funding and construction can now begin to update this highway, built to 1950 standard, to new modern day standards that will increase safety and reduce congestion, benefitting travelers and attracting economic development!
*****BREAKING NEWS*****

47/BNSF overpass funded in this years Bonding Bill! Many thanks to all who have been involved in working towards this goal. This improvement is a game changer for my district! Travelers will now be safe and congestion will be lessened as a result of a fly over bridge. Cars will no longer need to stop for trains in the morning and evening commutes! Many thanks to Representative Heinrich for his bill that highlighted the importance of this project. His bill and Anoka County's lobbying/testifying efforts, built awareness at the legislature and brought us to this hallmark moment! A project that has been loosely talked about for 50 years, will NOW BE COMPLETED. Congratulations to all. This is truly a historic day

******Breaking News******

6/17/20. Anoka County is awarded 40 million dollars to be used on Sunfish Lake Blvd and Ramsey Blvd for the 3rd phase of the Highway 10 improvement. Once completed, all lights will be replaced with grade separated interchanges!

Anoka County identified by Minnesota Department of Employment and Economic Development...as the 2nd Fastest growing county in the state of Minnesota

Anoka County Recognized for collaboratively working with Connexus Energy, and Washington County in formulating the first of its kind, Technology Corridor!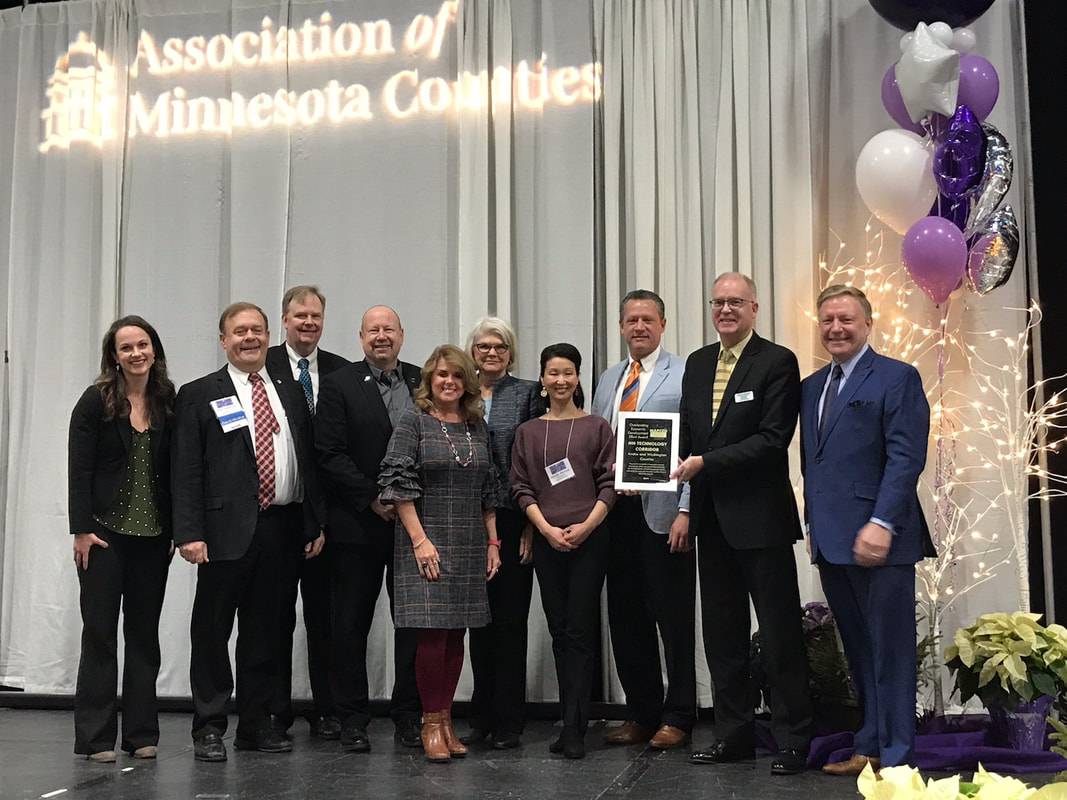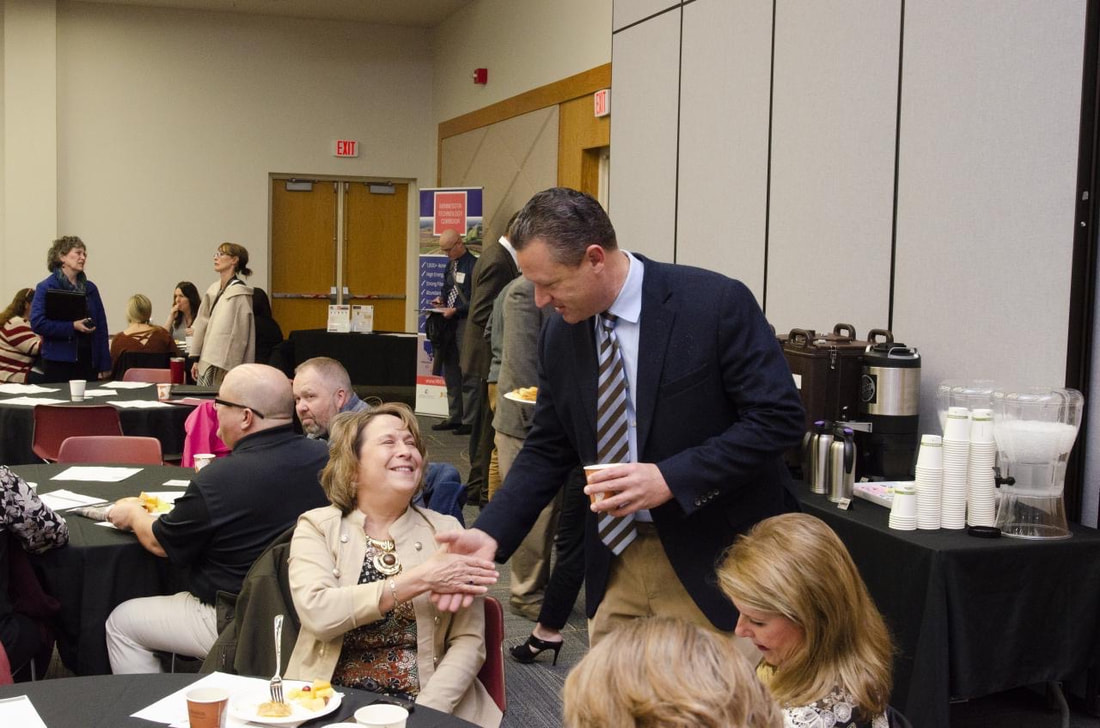 Department of Employment and Economic Development showcases Anoka County as the 2nd fastest growing county in the State of Minnesota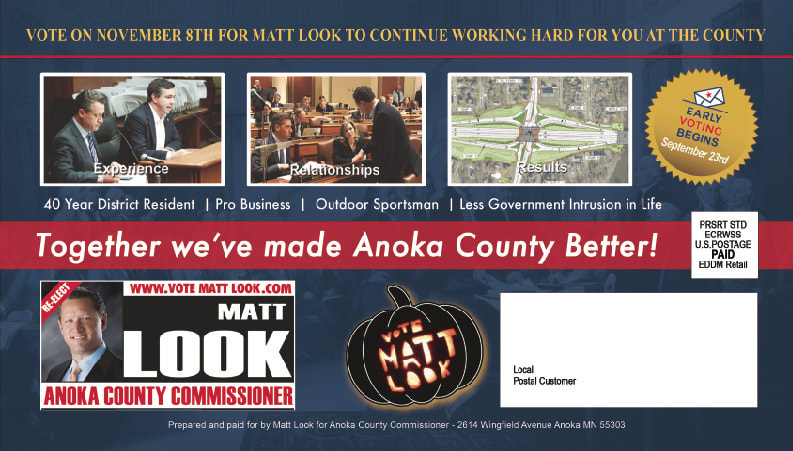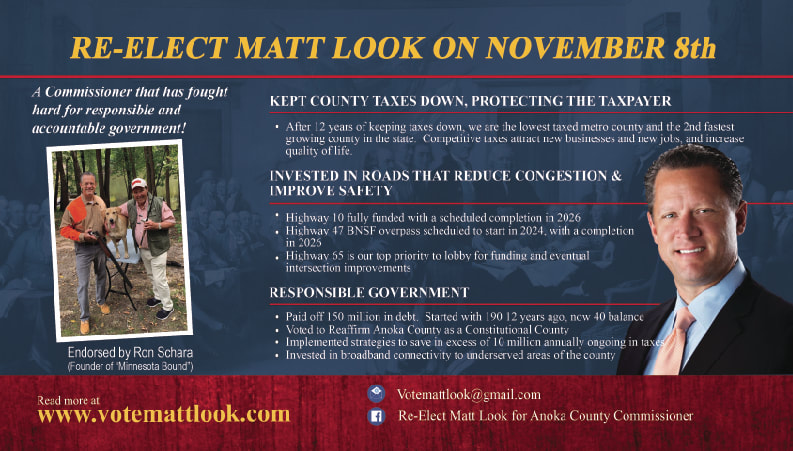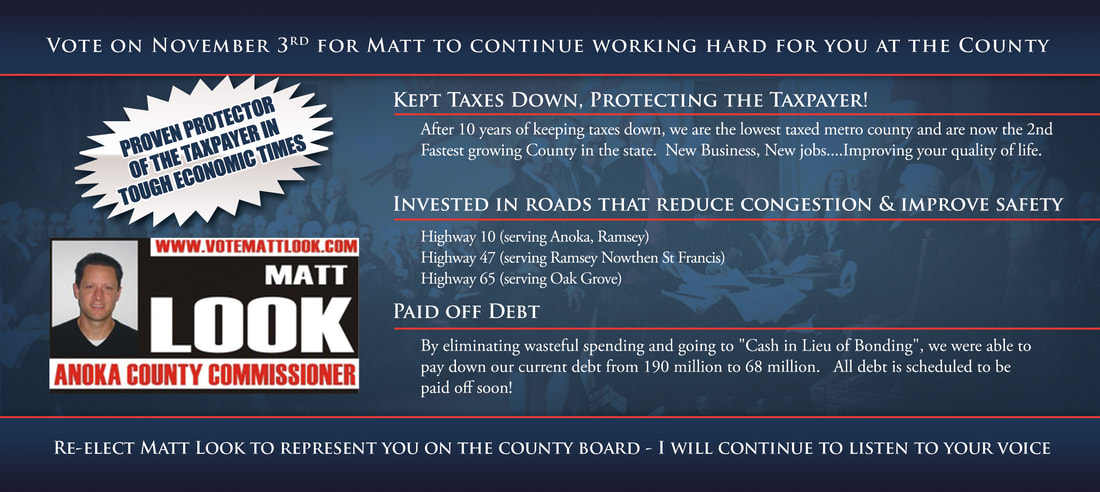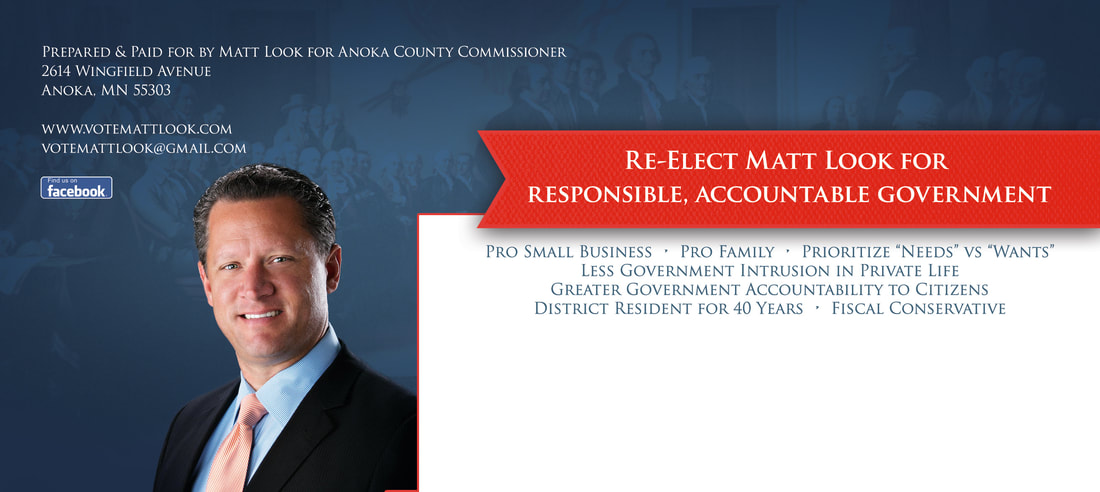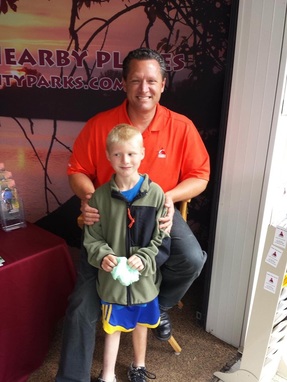 Hi Matt, WE will vote to re-elect you for commissioner. You're the only
piece that fits and you make the big picture compete. I was truely amazed when you stopped at our door tonight just to say hello. I have never seen any one take the time and one on one you did. That is just great! We vote MATT LOOK!
​Thank you for all your honest hard work you do for us and thank you for taking time like you did in this picture of our Son!" ---Chris L. - MNDNR Wildland Firefighter
​​"Got our Matt Look flyer today! Looks great!! Integrity, positivity and no smear ads. Good work friends." --Kari K.
"Thanks for your public service. The people of Anoka County are lucky to have you on the county board. Keep up the good work." -- John B.
---
I would be honored to earn your vote again this year! We are in the middle of very important projects that need to be completed and require experience to get them done.
​Everything is on schedule to be fixed by '26!

Together we've made Anoka County the better!